How to Move into a New Apartment?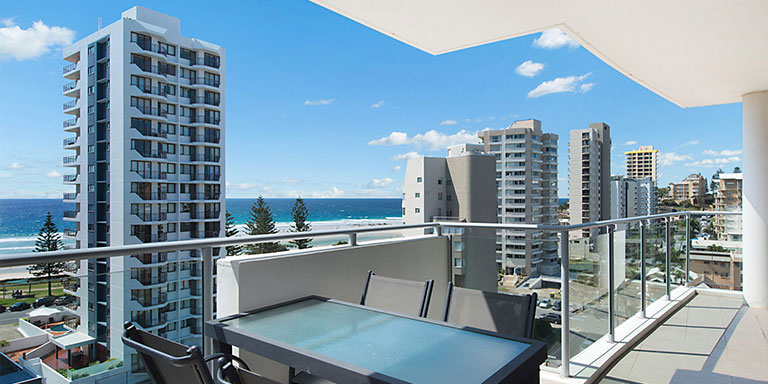 Looking at the scenic view through the windows (or, preferably the balcony) of a serene apartment society is the kind of life we have all dreamt of living.
Well, congrats to you for turning that dream into a REALITY!
Moving into an apartment is much more complicated than moving to a house. To help you have a quick and easy move into your new apartment, we would like to give you some pointers on the things you should take care of before moving.
For those who are apartment-hunting
You have to know what to look for before finalizing any apartment – the location of the building, amenities for a comfortable daily life, accessibility to important places, the safety of the building (inside and out), and of course the cost of rent and payment methods.
It'll also help if you understood the various pros and cons of moving into an apartment complex, so we've mentioned them below.
The first few good things that come to mind when you think of life in an apartment are:

Amenities you get access to (swimming pool, gym, basement parking, security systems, etc.)
No need to think about maintenance (since it's taken care of by the management);
People who like the idea of living alone (simple living space and low electricity and water bills);

That being said, there are also some downsides to living in an apartment:
Smaller living space (not as spacious as regular houses);
Less privacy and more noise (since too many people living close to each other);
Can't decorate and personalize (limitations because of the rules of the society);
However, you can easily overcome these disadvantages with the simple solutions we've mentioned below and enjoy the premium life in your apartment just as you had planned to.
Okay, we're done with the basics of what you should know before moving into an apartment. And, we can understand that you can't wait to know how to move in and start experiencing your new high-life.
So, let's get right into it!
Evaluate the Space
One of the first points to note about an apartment is the amount of living space available inside the apartment as compared to the regular houses.
If you're accustomed to living in spacious houses, it's time for you to downsize; your new place is not likely to have enough room to store a lot of extra things. Moreover, shifting too many things is only going to make your move that much difficult to manage.
Solution: you have to only take the stuff which you absolutely need and are sure of using in the near future; get rid of the ones that you won't. Sell the unwanted stuff online and make some profit, or donate them to a charity to help those in need.
Benefits of moving fewer things: lesser cost of relocation and lots of time saved; enjoy more space in your apartment and utilize the space for something useful; moving becomes much easier and less stressful.
Create a Floor Plan
Now that you've decided what you're taking to the apartment, make a plan of where it will all go.
Due to limited space, moving and placing furniture is one of the toughest tasks. With a floor plan, you can determine the exact spot for placement of furniture so that it's the first and last time it has to be moved.
Also, it's a good idea to compare the dimensions of your large furniture with the doorways to check if they will fit without an issue. In case they don't fit, you will have to plan for their disassembly or sell them and get new furniture that fits. While making the floor plan, check the other rooms and decide where all your belongings will be placed.
Tips to utilize small spaces for all your things
Use the walls to install shelves, hooks, and hangers which create so much more space for storing things in plain sight.
Use double-duty furniture which has built-in storage units where you can simply put away things which you don't need.
Use the space above doors to put shelves for keeping books which can be left undisturbed until you really need them.
Use the backside of doors for hooks or hangers to keep hats, belts, clothing, and so on.
Use collapsible furniture which may be fixed onto the walls or those which can be folded up and kept away.
Know the Rules
Apartment buildings generally have closely-knit flats which mean a large number of people living right next to each other. To ensure peaceful living for tenants, these societies have a set of rules and regulations for everyone to follow.
You should familiarize yourself with the building rules so that you know what is expected and avoid potential problems with other tenants. Also, find out what the apartment rules related to moving are, like the specific date and time during which you are allowed to move in, which elevator you can make use of to shift your things, and other such factors which may hinder your move.
Make the Reservations
Apartment building policies require you to contact the management before moving in.
You have to inform them the date and time of your arrival so they can make the necessary arrangements to ensure your move does not disrupt the routine of other tenants.
You may have to make reservations well in advance to avoid surprises and conflicts on D-Day:
Reserve parking space for the truck – the closer the truck is to the building, the quicker the unloading process will be.
Reserve the elevators for moving your things – if you are able to get a service elevator, great news; it's going to be much easier to move all the heavy things in least amount of time.
Take Safety Precautions
Proper security is important for you and your family while moving to an unfamiliar place, especially where too many people are residing.
You need to make sure there are enough safety measures installed in the building for everyone; also, check your apartment for the security systems installed to prevent unauthorized access to your home. Evaluate whether they are enough or decide to install new ones that are more suitable to you.
You should also check with your neighbours about the security situation of the apartment building and find out about any burglary related issues that may have occurred prior to your move.
Hire Professionals to Make your Move
Moving from a normal house into an apartment is very different and requires you to follow a careful procedure to ensure a successful relocation.
A simple decision that can make or break your move is hiring the right moving company who can handle your entire relocation in a professional manner.
You should look for reliable packers and movers who have a good amount of experience in the field, good reputation in the market, who offer value-added services, and who will not just move your belongings safely but also help in saving your time and money.
---
Moving into an apartment for the first time can be really exciting and liberating. However, you should be prepared to be bound by rules as opposed to living freely in an independent house. Just remember that they are made to ensure you have a harmonious living with the other tenants you're going to have, and everything will fall into place.
Make a note of the things you should do before moving into an apartment. Remember to check the genuineness of the professional who you get in touch with, prior to hiring them. You can rest assured that you'll have an awesome start to your life in the apartment when you step in with a stress-free mind.
We hope you enjoy your high-life!
Get Quick Charges Estimation