Most Beautiful Cities in India to visit, live, and stay forever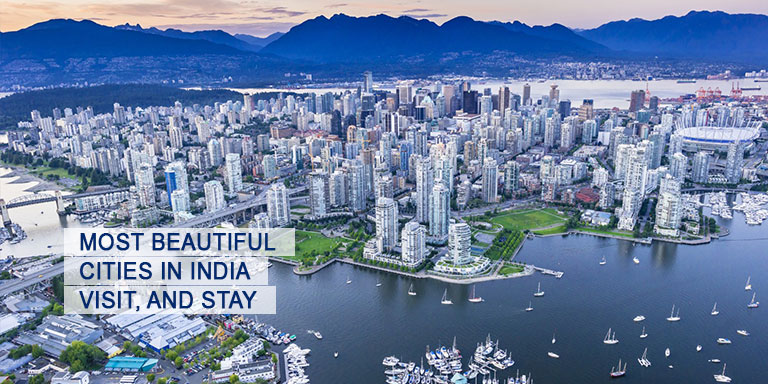 For anyone who wants to explore India, or wants to shift to a new city this list of Most Beautiful Cities in India to visit, live, and stay forever will help you get more clear idea. There are many big and popular cities in India where you can run for more bigger career objectives. But here we will explore cities best to live in terms of its attraction places, locality standard, heritage, city planning, cleanness, air quality and cumulative joy of the city. It's not needed to be biggest, or richest it's important to feel the color and taste of city and connect with inner bonding of it's soul.
Jaipur - The Pink City Royal Residency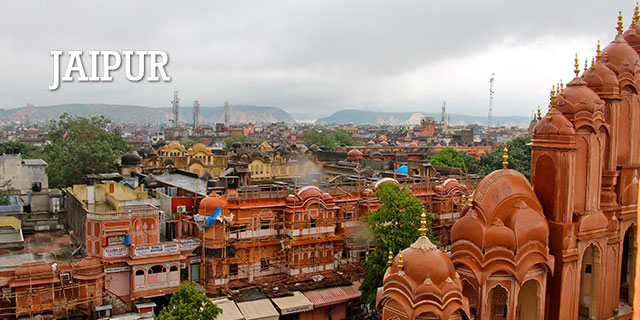 Area: 111.8 km²  |  Elevation: 431 m  |  Population: 3,046,163  |  Sex Ratio: 900  |  Literacy: 83.33%
Jaipur is the capital of India's Rajasthan state. It evokes the royal family that once ruled the region and that, in 1727, founded what is now called the Old City, or "Pink City" for its trademark building color. At the center of its stately street grid (notable in India) stands the opulent, colonnaded City Palace complex. With gardens, courtyards and museums, part of it is still a royal residence.
Chandigarh - Modern architecture and urban design
Area: 114 km²  |  Elevation: 350 m  |  Population: 9,60,787   |  Sex Ratio: 829  |  Literacy: 86.42%
Chandigarh, the capital of the northern Indian states of Punjab and Haryana, was designed by modernist architect Le Corbusier. His modernist buildings include the Capitol Complex with its High Court, Secretariat and Legislative Assembly, plus the giant Open Hand Monument. The nearby Rock Garden is a park featuring sculptures made of stones, recycled ceramics and industrial relics.
Click here to Hire Moving Companies for safe & affordable shifting.
Kochi - At South West Coast enriched with colors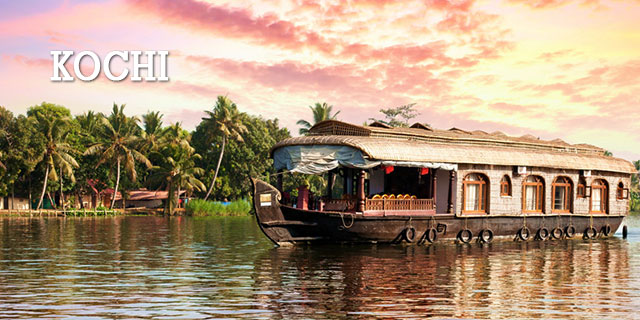 Area: 94.88 km²  |  Elevation: 0 m  |  Population: 6,02,046   |  Sex Ratio: 1027  |  Literacy: 97.36%
Kochi (also known as Cochin) is a city in southwest India's coastal Kerala state. It has been a port since 1341, when a flood carved out its harbor and opened it to Arab, Chinese and European merchants. Sites reflecting those influences include Fort Kochi, a settlement with tiled colonial bungalows and diverse houses of worship. Cantilevered Chinese fishing nets, typical of Kochi, have been in use for centuries.
Visakhapatnam - A Eastern Beach Side City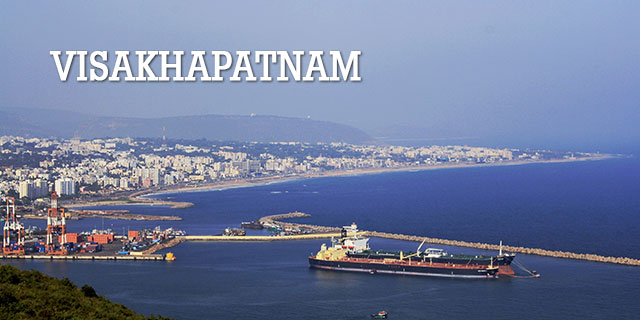 Area: 540 km²  |  Elevation: 45 m  |  Population: 17,28,128   |  Sex Ratio: 978  |  Literacy: 81.79%
Visakhapatnam is a port city and industrial center in the Indian state of Andhra Pradesh, on the Bay of Bengal. It's known for its many beaches, including Ramakrishna Beach, home to a preserved submarine at the Kursura Submarine Museum. Nearby are the elaborate Kali Temple and the Visakha Museum, an old Dutch bungalow housing local maritime and historical exhibits.
Dehradun - City of Holly Mountain River and Temples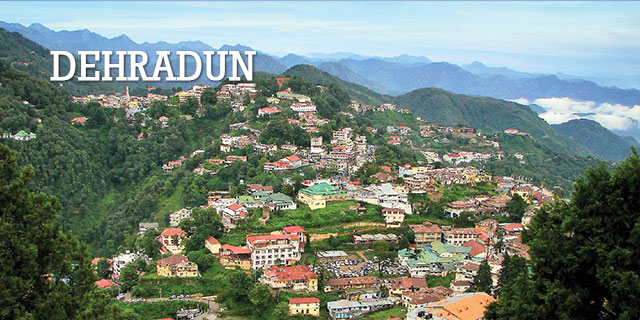 Area: 300 km²  |  Elevation: 435 m  |  Population: 5,69,578   |  Sex Ratio: 907  |  Literacy: 88.36%
Dehradun is the capital of the Indian state of Uttarakhand, near the Himalayan foothills. At its core is the 6-sided Ghanta Ghar clock tower. To the southwest is Paltan Bazaar, a busy shopping area. Just east is the Sikh temple Gurdwara Nanaksar, topped with ornate white and golden domes. In Clement Town to the city's southwest, Mindrolling Monastery is a Tibetan Buddhist center with shrine rooms in its Great Stupa.
Surat - City of Sun and Beautiful Port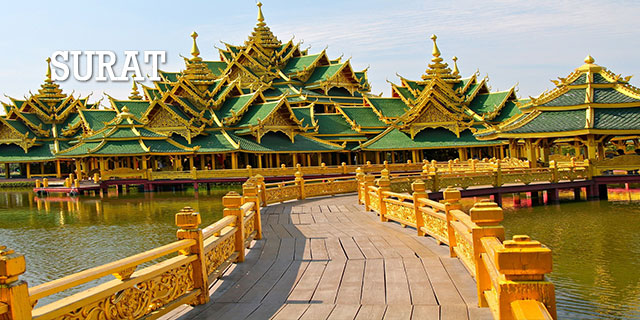 Area: 326.51 km²  |  Elevation: 13 m  |  Population: 44,67,797   |  Sex Ratio: 756  |  Literacy: 87.89%
It is the administrative capital of the Surat district. The city is located 284 kilometres (176 mi) south of the state capital, Gandhinagar; 265 kilometres (165 mi) south of Ahmedabad; and 289 kilometres (180 mi) north of Mumbai. The city centre is located 22 km (14 mi) south of the Tapti River. A moat divides the older parts of the city, with their narrow streets and historical houses, from the newer suburbs.
Kolkata - The City of Joy Friendly Culture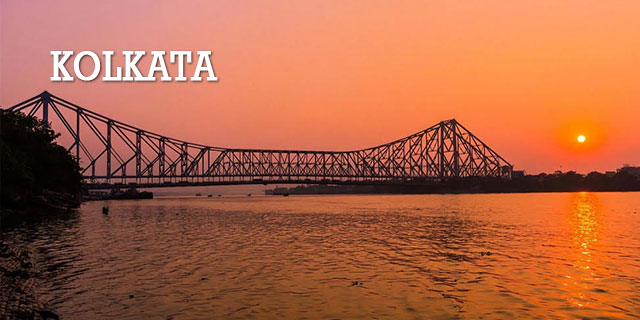 Area: 185 km²  |  Elevation: 9 m  |  Population: 4,496,694   |  Sex Ratio: 908  |  Literacy: 86.31%
Kolkata (formerly Calcutta) is the capital of India's West Bengal state. Founded as an East India Company trading post, it was India's capital under the British Raj from 1773–1911. Today it's known for its grand colonial architecture, art galleries and cultural festivals. It's also home to Mother House, headquarters of the Missionaries of Charity, founded by Mother Teresa, whose tomb is on site.
Share your shifting requirements and Get quote from Top 3 professional Packers and Movers for your easy relocation
Get Quick Charges Estimation